We're Proud to Offer a Flexible, Scalable Home Services Franchise
Size of Home Services Industry*
*Please see the current Franchise Disclosure Document (FDD) for full details.
Be a Leader in the Home Services Industry
with Shine Window Care and Holiday Lighting
In addition to the satisfaction of helping customers take care of one of their most important assets, Shine offers a low-cost franchise opportunity that gives you the space you need to build the lifestyle you want and to achieve your independence in the thriving home services industry.




Year-round
revenue stream
Shine provides a complete suite of in-demand residential and commercial cleaning and brightening services. This offering provides for upselling multiple services, repeat customers, and year-round revenue streams.
As you're looking to start your window cleaning business or transition your current window cleaning to a franchise, Shine can offer you several advantages. Learn More
Pressure washing is a home and business service that is always in need, and offers repeat business from your customers year after year. Learn More
Soft washing and other power washing techniques are used to clean roofs, houses and more. More Information.
Gutter cleaning services with a Shine franchise are a great way to help homeowners protect their home's foundation, roofs and landscape, while you offer even more services to help them. Learn More.
Landscape and outdoor lighting services allow our franchise owners to offer specialized designs and install permanent landscape lighting for high-end homeowners, increasing their total sale. Learn More.
Shine Franchise is one of the nation's leading Christmas & holiday light installation franchises for a reason: we make it as simple as possible to get started. Learn More.
What Shine Owners Are Saying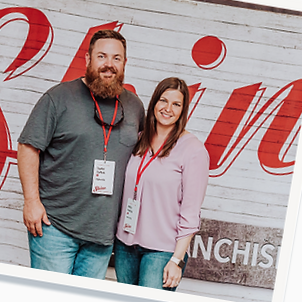 "I love the impact that my Shine is making in my community. And I love being home with my family nights and weekends."
TAYLOR FORBUS
Shine of Alpharetta, GA

Get Started with Shine
Are you ready to launch a flexible, scalable home services business that makes a difference in your community? Download our franchise kit and connect with our franchise team today!