When you become a Shine franchise owner, you take advantage of a well-known brand, a foundation of loyal customers, and a company with a purpose - being a light in our communities.
For the past several years, Shine franchises have shown consistent revenue growth and have opened over 50 new franchises across the country. We continue to invest in our franchise support team, digital technology, and marketing to support our franchise owners.
Shine Franchise Process
Once you sign a franchise agreement, we will begin the six weeks of training & opening of your Shine location.  Generally, once the agreement is signed, you can be in business as soon as eight weeks!
Here's what you can expect from the first stages of the franchise process.
#1 Get to Know Each Other

Speak with a Shine Franchise Developer to learn more about the opportunity, ask questions, and share your goals.

#2 Review Shine's Business Model

Review Shine's Franchise Disclosure Document and review Shine's Business Model, including talking with current franchise owners.

#3 In-Person Experience

Join us for a Vision Day in Kalamazoo, MI, where you'll gain first-hand knowledge and meet the Shine team. If everything aligns, you'll sign the franchise agreement.

#4 Prepare for Your Grand Opening

The Bright Start Training Program guides you through a six-week process that includes training, ordering equipment, recruiting, and marketing.
Bright Start Franchise Training Program
Watch this one-minute animation that will guide you through the steps of our Bright Start Training Program. You'll see exactly what it takes to go from signing your contract to opening your own Shine location!
From day one, you're part of Shine's team. We take pride in providing a culture designed to help our people and customers thrive. When you have a question or need direction, our home office is always there to help you reach your goals.
Shine franchise owners are provided with a suite of technology solutions to streamline operations, grow your business, and give you flexibility in how and where you work.
Scheduling and Customer Management Software and Mobile Apps (CRM)
Digital Marketing Platform
Online Training
Digital Document Library
Online Review & Customer Survey Platforms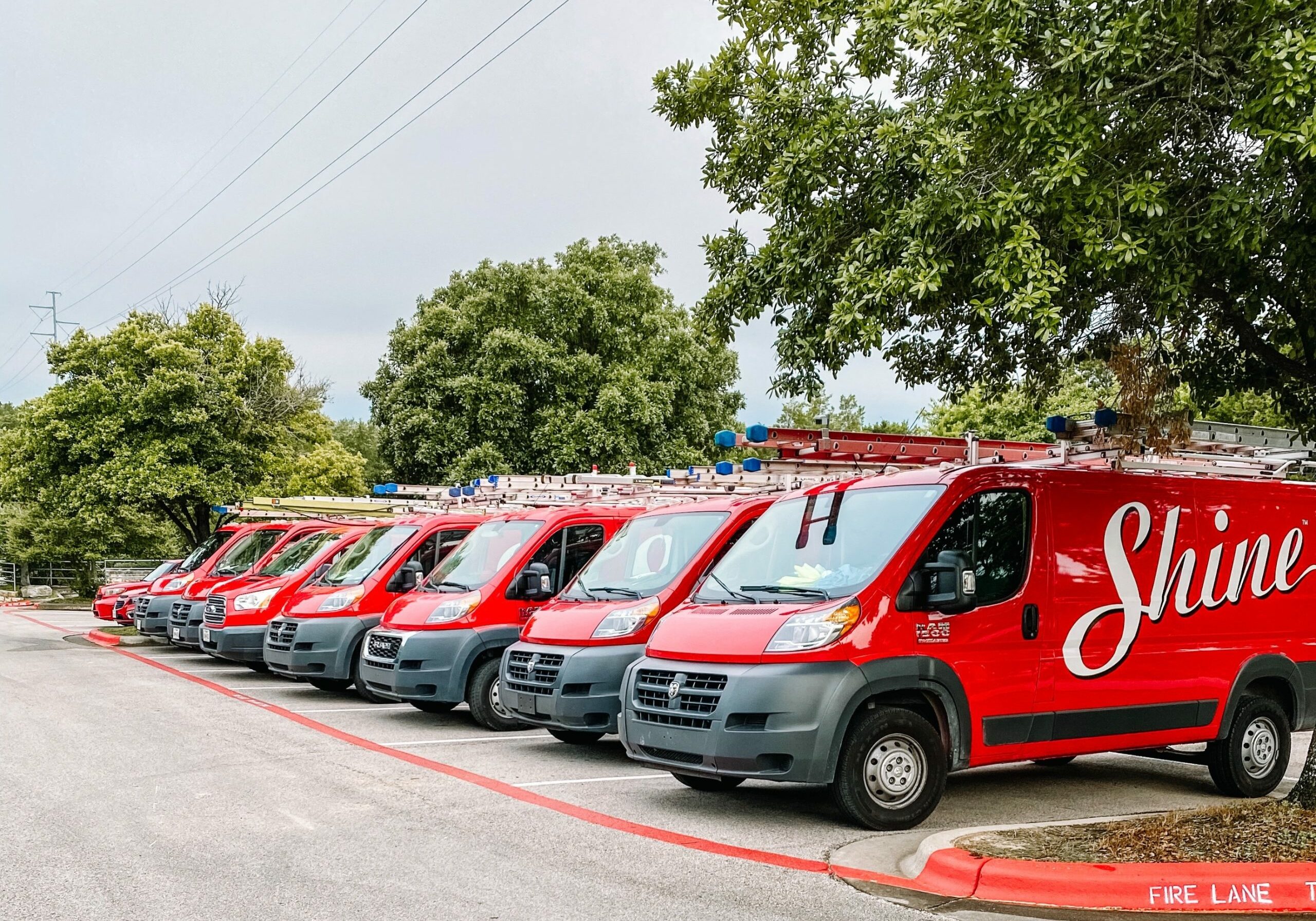 Get Started with Shine
Are you ready to launch a flexible, scalable home services business that makes a difference in your community? Download our franchise kit and connect with our franchise team today!