Shine Franchise Comes to Tampa Bay, FL, with New Owner Jim Clark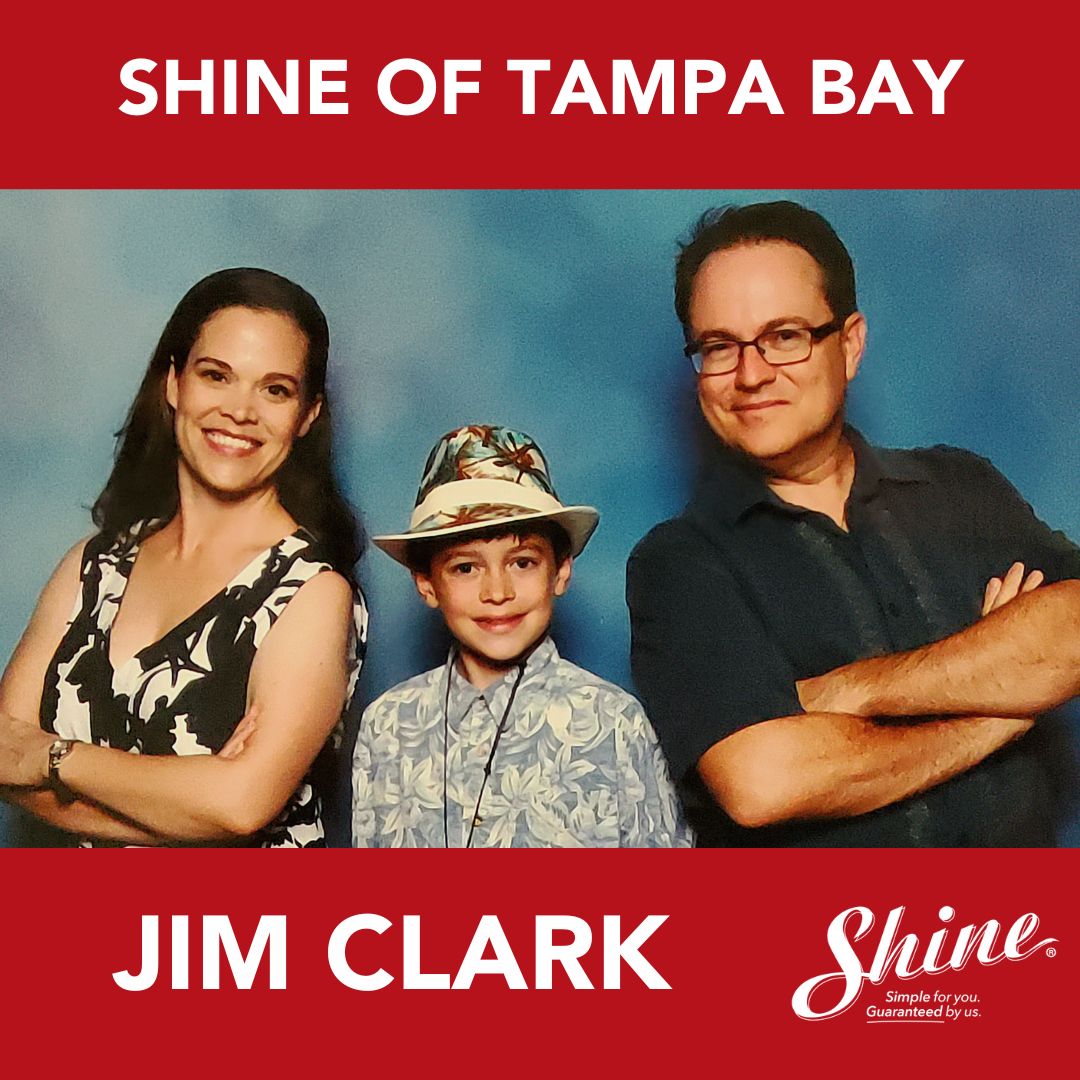 Shine Franchise, a well-known name for its top-notch window cleaning and holiday lighting services, happily introduces Jim Clark as the enthusiastic owner of the new Shine location in Tampa Bay, Florida. With a background in marketing and sales, Jim brings a fresh perspective to the franchise's high-quality service.
"Jim's journey from marketing and sales to leading the new Tampa Bay location is truly inspiring," said Chris Fisher, Shine Franchise CEO. "His belief in positive change aligns perfectly with Shine's commitment to great service. We're excited to have him join the Shine family and make a mark in Tampa Bay."
"We're delighted to welcome Jim to the Shine team as the owner of our new Tampa Bay," said Eric Stehle, vice president of development for Shine. "From our early conversations we had together, I knew Jim's passion for service, his community, and his desire to control their own future would make him a great candidate to own a Shine."
"Starting up our new location in Tampa Bay is a big and exciting step," said Jim Clark. "Using my experience in marketing and sales, we are eager to make a big impact here. We'll be offering all the great services that Shine is famous for, including window cleaning, pressure washing, gutter cleaning, landscape lighting, and holiday lighting."
Jim added, "Our aim is to not only brighten windows but also the community. Tampa Bay can expect dedicated service that brings growth, inspiration, and a strong commitment to quality."
About Jim Clark
Meet Jim Clark, an enthusiastic individual whose journey from marketing and sales has led him to Shine of Tampa Bay, FL. Jim believes that change leads to personal growth, which has guided him through transformative experiences. As the proud owner of Shine of Tampa Bay, FL, Jim is ready to bring his unique approach to both windows and people's lives.
For more about Shine of Tampa Bay, FL, visit https://shine-windowcleaning.com/location/tampa-bay/
About Shine Franchise
Based in Kalamazoo, Michigan, Shine Franchise is known for excellence. Each Shine location is owned by franchisees across the United States. Shine's simple business model makes it easy for franchisees to start and grow. As a Top 50 National Franchise, Shine offers a great franchise opportunity with a low investment, suitable for new entrepreneurs. With a steady stream of customers needing home services, Shine provides year-round business opportunities. To learn more, visit www.shinefranchise.com.
More Blog Posts
from Shine