Increase Profits for Seasonal Businesses with Holiday Lighting Services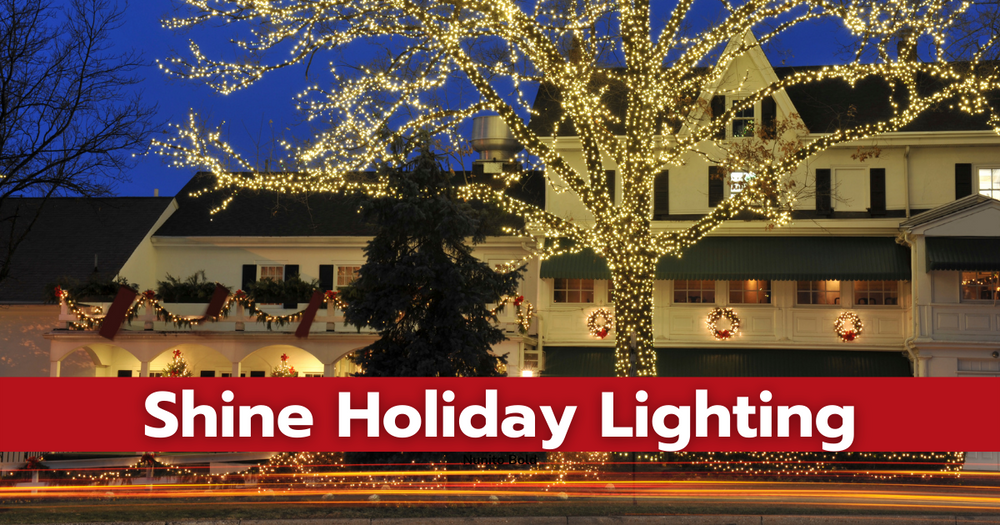 Summertime is the prime busy season for residential service businesses and seasonal businesses such as window cleaners, landscapers, pest control, handyman services, pool service and maintenance, junk hauling, and more. But what happens when the weather turns cool, and customers refocus their home maintenance budgets elsewhere?
Seasonal businesses must typically hit revenue goals by the end of the third quarter to make the year. In addition to the stress of a nine-month business cycle, one may lose momentum, have problems retaining reliable employees, and worry about cash flow while the business slows down during the winter months.
Adding holiday lighting installation services gives you a lucrative revenue stream that keeps your business active, helps you retain employees, and provides steady cash flow through the winter months. Both commercial and residential customers are outsourcing holiday lighting installation. Pressed for time, with more disposable income and a higher focus on value-based activities, homeowners are outsourcing more home services like holiday lighting installation. A survey from Bankrate found that 35% of homeowners use at least two recurring home service providers. These are just a few ways holiday lighting services benefit your business.
Retain Employees
Finding and keeping great employees is hard for seasonal businesses, and losing employees at the end of each season puts you in the painstaking and continuous cycle of hiring and training. Also, seasonal employees may not always be as loyal or dedicated. Holiday lighting services keep your employees engaged and earning during the winter months. As a business owner, you'll be able to retain your best employees.
More Value for Current Customers
There's a good reason McDonald's started asking, "Do you want fries with that?". One of the most powerful ways you can grow your current business is to increase the amount of revenue per customer. Additional home services such as holiday lighting installation that compliment your current offerings can boost your income and value with your current and future clients.
Attract New Customers
Holiday light installation is a high visibility service that can help you attract new customers. A professional holiday lighting job grabs the attention of everyone in the area. Your holiday lighting business could significantly expand by word of mouth alone. When your holiday lighting service is the engagement, it presents the opportunity to upsell other services, such as window cleaning, gutter cleaning, and landscape lighting.
High Margin Service Offering
Holiday lighting services do not require additional overhead; therefore, time and material costs can be passed along to the customer. Like the rest of the Shine service offerings, there are no perishable items and no excessive waste. You can utilize the equipment you already have for window washing, such as ladders, for lighting installation.
Fun & Creative Work
When the daylight gets shorter, trees drop their leaves, and flowers stop blooming, holiday lighting makes the world brighter. Holiday lights and decorations can help bolster people's moods and fend off seasonal depression, said Kristen Carpenter, chief psychologist at Ohio State University Wexner Medical Center. Carpenter noted that holiday lights remind people of their families and childhood experiences celebrating holidays in many cases. You and your employees can have fun with the holiday lighting displays you create and take pride in work that lifts the human spirit.
Diversifying your business with services related to your core offering helps grow your business. A holiday lighting installation service brings more value to current customers, attracts new customers, and gives you more consistency in your business cycle.
The best time to build a holiday lighting service is during the summer so that you can be ready to install holiday lights for your first customers in the fall. Shine makes it easy with a low-overhead, quick start-up, and easy-to-scale business model. Whether you are looking to complement a current home service business with holiday lighting installation or are ready to start from the ground up, our franchise team is there to help you every step of the way. Most Shine franchise owners are up and running within 45-days! Learn more about the exciting opportunity with Shine and bring more cheer to your community this holiday season with holiday lighting services.
More Blog Posts
from Shine