Shine Franchisees Grow Their Business Faster – Here's Why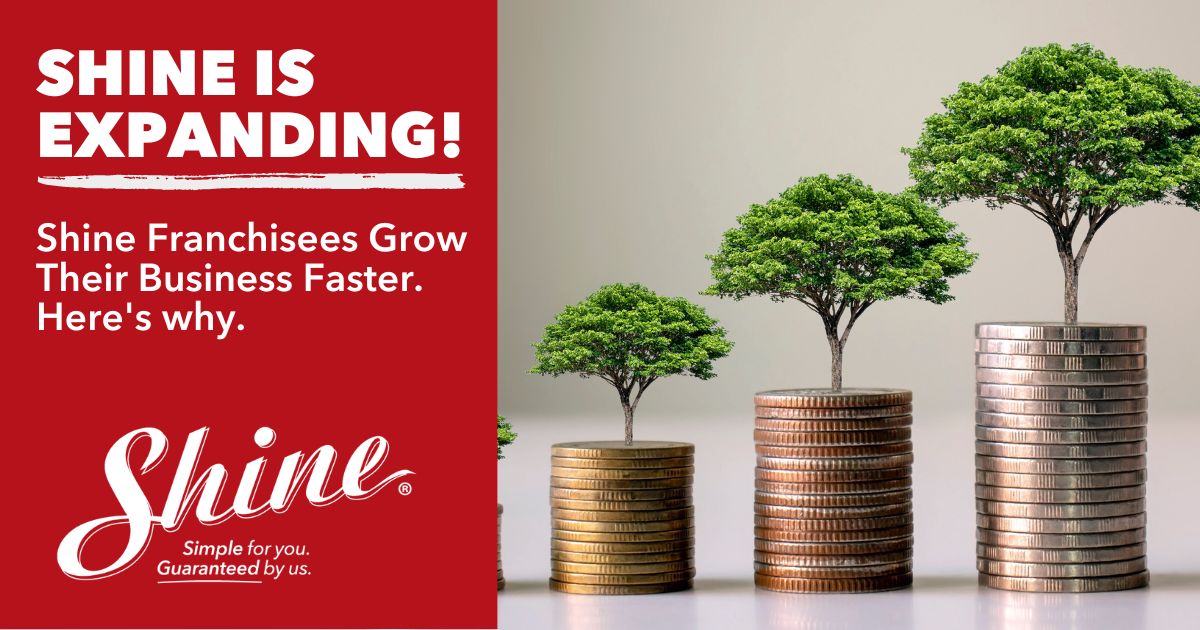 Franchising is on the rise. According to the IFA's report, the franchise model drives almost 2x higher sales than non-franchise establishments. Starting a franchise with the right partner gives you plenty of advantages, including a proven business plan, brand recognition, training and support, and the benefits of business ownership.
There are undoubtedly several franchise options to choose from. As of 2021, there were over 780,000 franchise businesses in the United States alone. Your decision has many factors, including franchise type, industry, and local demand. You'll also want to evaluate the differences between each franchise partner's business plan and overall opportunity.
Shine Window Cleaning Franchise Opportunity
A Shine Window Cleaning franchise offers many benefits to business owners. Shine's services, including window cleaning, gutter cleaning, power washing, landscape lighting, and holiday lighting installation, are in high demand in the growing home services industry. Additionally, Shine's business plan gets owners up and running in less than 90-days so they can grow their businesses and profit faster. For the past several years, Shine franchises have shown consistent revenue growth and have opened 45 new franchises across the country and counting.
These are the reasons Shine franchisees can quickly grow a successful business.
Low Barrier to Entry
A Shine franchise has a low initial investment offering an affordable way to start a local business that brightens your community and gives you the flexible lifestyle you desire. Shine also provides the equipment you'll need, including the work van. Unlike a restaurant or retail store, you'll only need yourself and a two-person crew to get started. As the business development manager/owner, you manage the business while your team does the washing.
Scalable
As your reputation and demand grow, your business quickly grows with it. When you're ready to take on more customers, all you need to do is hire a couple more crew members, add another van, and repeat. There is no need to invest in expensive equipment, build more space, or add another storefront.
Service Offering
Home services are in high demand, with the industry projected to grow almost 30% in the next five years. But unlike interior and exterior painting, large-scale repairs, or a new deck, customers engage Shine for window cleaning, gutter cleaning, and holiday lighting annually. With Shine's service offering, you'll grow your business quickly with repeat and multi-service customers.
Fast Start-Up
Many franchise businesses have a lengthy start-up, including constructing a new building or renovating a location, hiring many employees, or extensive training and required certification. Most new franchise owners can expect at least 6 – 12 months before their business opens. Thanks to Shine's optimized business plan, most Shine owners are up and running – and booking customers – in less than 90-days.
Shine is a Top 50 National Franchise and one of the nation's top-reviewed and trusted home service brands. We offer an exciting franchise opportunity with a low entry investment that's refreshingly simple to get off the ground.
Get started by downloading a franchise kit and speaking with a member of our franchise team today!
More Blog Posts
from Shine