Shine Honored by 2022 FranNet Soar Award for Outstanding Franchise Ownership Conversion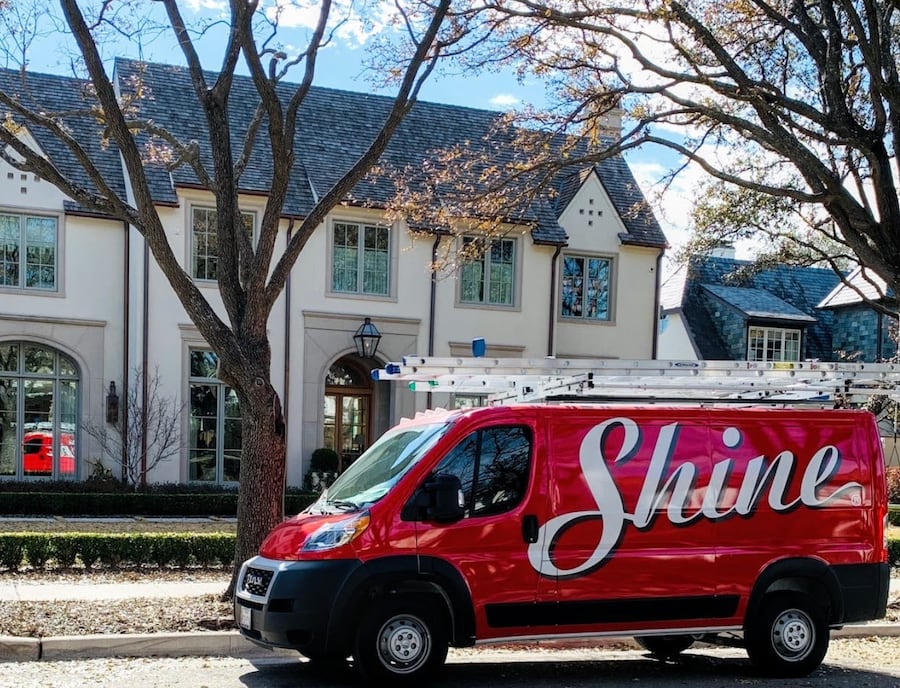 Shine Window Cleaning and Holiday Lighting is proud to be awarded the 2022 FranNet Soar Award for franchise companies that close or award franchises the fastest. FranNet is a group of experienced, local franchise experts, consultants, and brokers that help match potential franchisees to the perfect business opportunity. The Soar Award reflects Shine's outstanding franchise partner opportunity, which makes Shine a sought-after franchise for new and seasoned entrepreneurs. When prospective franchisees learn about Shine, it's often a fast decision to join the Shine family. Here's why.
Shine Brand Reputation
Shine is a Top 50 National Franchise and one of the nation's top-reviewed and trusted home service brands. Shine has built a recognized brand as the best window cleaning franchise with a positive reputation that helps franchise owners quickly grow a customer base. Shine's net promoter score, which measures customer experience, is an 87, considered to be "world-class." Potential franchise partners can be confident that they choose a brand known for exceptional service and quality when choosing Shine.
Shine's Simple Business Model
Shine makes it exceptionally easy to get a franchise up and running in as little as 90-days. Shine's business model is based on simple operations that allow franchise owners to focus less on infrastructure and more on revenue-generating activities. The benefits include a low start-up investment, no large storefronts or inventory, no construction, and a small workforce of only 2-3 employees to start. The low barriers to entry and fast start-up time result in a quicker return on investment.
Shine's Franchise Growth Opportunity
Shine's window cleaning franchise opportunity is scalable, recession-proof, and offers year-round revenue streams. Our services are needed to keep homes and businesses shining every month, from spring cleaning to the summer and winter months, including window cleaning, pressure washing, gutter cleaning, holiday lighting, and roof washing. Shine is thriving in the $400B+ home services industry, and franchisees realize the fast growth opportunities a Shine franchise provides.
Shine's Industry Leadership
Shine provides all the marketing and digital resources, education, and motivation needed to successfully launch a franchise in six weeks – and keep operations running smoothly. Shine's leadership team has decades of experience in the industry and has mastered the business of window cleaning, holiday lighting, and related services. Shine franchisees appreciate that they won't shoulder the burden of learning the finer details of the home services industry on their own.
The ease of ownership, low investment barrier, scalability, trusted brand reputation, and partnership support is why business-minded entrepreneurs are choosing Shine.
Now is the time to join the Shine franchise family! New Shine franchise owners can realize positive revenue and establish a consistent customer base yet this year. Shine currently has over 150 prime markets still available across the United States. Contact the Shine franchise team to learn more!