Returning to Our Mission to Create a Brighter World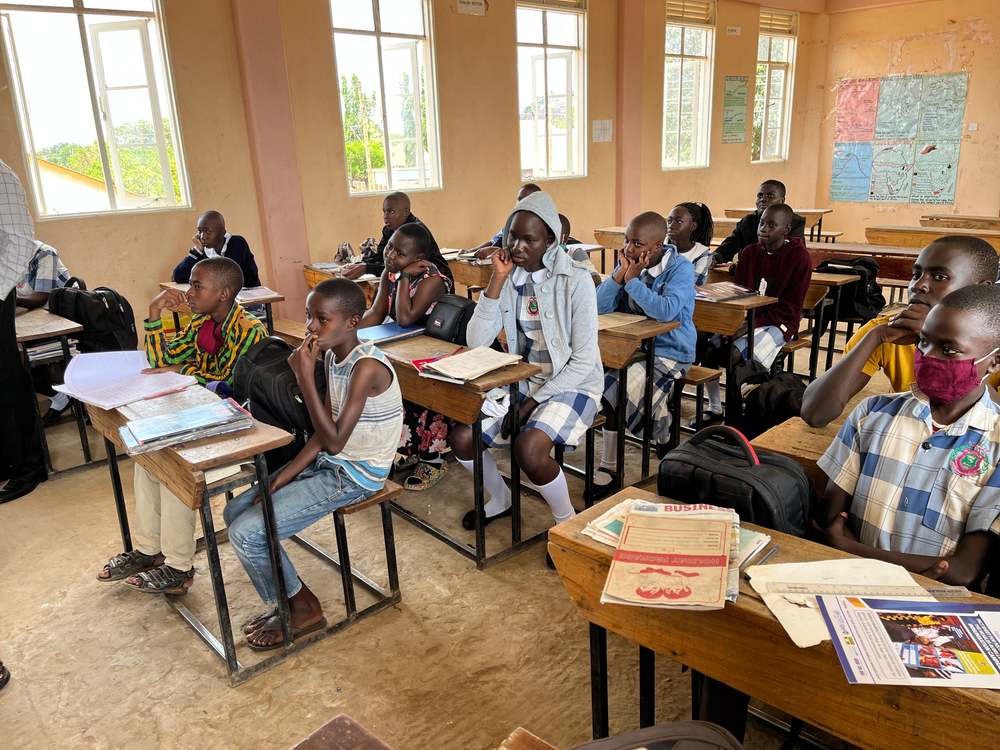 Culture and giving back to create a Brighter World are driving forces behind Shine Franchise Group and all of our owners.
It started in 2012 when our CEO, Chris Fisher and his family of 6 felt a calling to serve in Uganda. They had previously adopted a beautiful 4 year old girl from Ethiopia. This opened their hearts to serving people in need around the world. Chris and Michelle lived in Uganda for 2 years and returned back to Michigan in 2014. As they were leaving, a partnership was established where they could continue supporting the efforts to help the people of Uganda through helping orphans and vulnerable children with educational support and discipleship.
The Fisher's felt strongly that this was an important way to have an impact on the communities they served and point them to True Hope in Jesus. As a company, we believe the children are arrows getting sharpened in Hope to be community changers as they grow and are launched.
Chris recently returned from a trip to Uganda. Here's a little more of the story in his eyes.
The world got a little crazy in 2020 making travel difficult. Uganda had the world's longest NO SCHOOL policy throughout Covid. In fact, the schools just opened in 2022.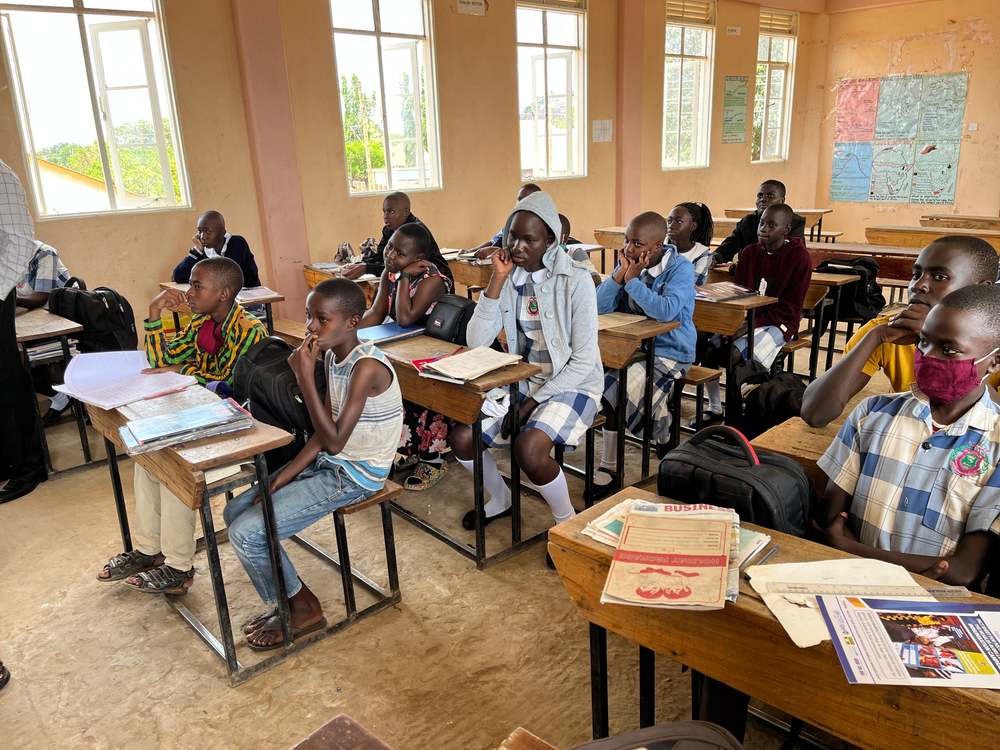 What became very important to us was to make sure the kids and their caregivers had the food and provisions to make it through this challenging time.
Reconnecting With Those We Serve
Previously, we tried to visit the children, their caregivers, the social workers and staff of Arrows and Hope a minimum of twice a year. That took a pause during 2020 and 2021 but we were thrilled to be able to get back again this year.
It was so good to reconnect with the people we serve in the communities they live in. When we started this program many of the kids that came to us came in tears of hopelessness. Now we can celebrate with many of them with tears of joy and smiles as wide as the ocean as they have found careers in tailoring, mechanics, electrical work, phone repair, and even DeeJaying special events and broadcasting on the radio.
Never Lose Hope Again
Most important of all we heard many acknowledge they have a faith in a provider, where they never have to lose hope again. When we visit the caregivers and the kids, we love asking them what they dream about being some day. We heard many dream to be Doctors, Pilots, Engineers, Tailors and Drivers.
This program only works with sponsor families being willing to sponsor these special kids. The kids love to get letters from their sponsors and their pictures. It is truly a relationship of love.
What is Arrows + Hope
Arrows + Hope's is an organization founded by the Fisher family. The mission is to point orphaned and vulnerable children to HOPE in Christ through discipleship and education. Our vision is to see lives and communities transformed because of children who are living out their faith and HOPE in Christ. We're serving orphaned and vulnerable children through:
Educational Scholarships
Scholastic Materials
Health Care
Discipleship
Learn more about the organization at ArrowsandHope.com
More Blog Posts
from Shine