Bob Vila Names Shine "Best for Outdoor Lighting"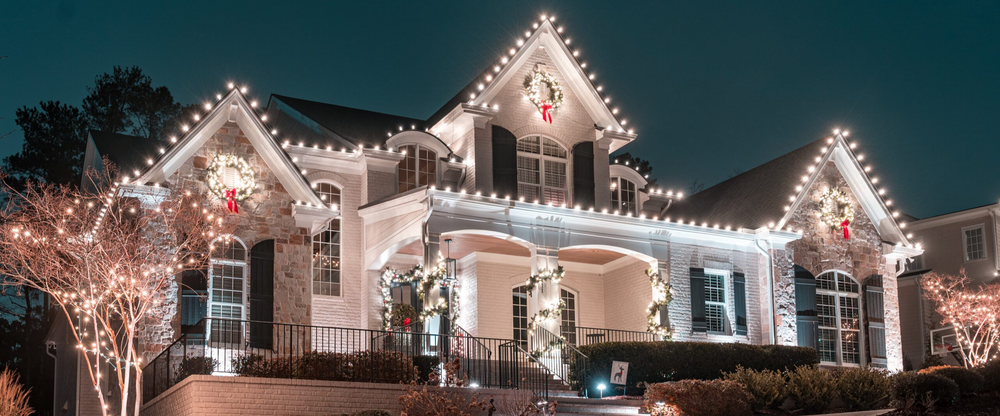 Bob Vila has built a reputation for being the most trusted name in home improvement and repair, and he recently recognized Shine Window Care as the best company for outdoor and holiday lighting.
Last month, a list of "Best Outdoor Lighting Companies" was posted on BobVila.com and Shine Window Care is at the head of the class. Our customers repeatedly tell us we have the best holiday and outdoor lighting on the market, but to hear it from one of the top names in home services adds quite a shine to our unique brand.
Bob Vila recognized Shine as the best pick for outdoor lighting due to our "varied service catalog and wonderful reputation for transparency … that also offers full-home holiday light setup, maintenance and removal — a unique perk for homeowners — and other specialty services like ceiling fan cleaning."
With the holidays quickly approaching and various gatherings right around the corner, you'll want your home to look its brightest when you welcome friends and family to your holiday paradise. Whether it's an elegant line of warm white lights along your roofline and bushes, or a traditional mix of red and green lights in the landscape and trees, Shine can answer all your holiday lighting needs. Shine also has greenery like wreaths and garland, to display the pride you have in your home.
Shine uses only the highest quality LED lights, which use less energy and last longer than store-bought lights while providing a stunning look. Those gaudy extension cords draping across your house are a thing of the past. Shine's lighting experts will custom design your holiday lighting package to specifically fit your home and your needs. Your local Shine team installs all the lights allowing you to keep your feet safely on the ground.
Shine wants to ensure your home reflects the pride you feel this holiday season. We love to show you what makes Shine such a special company, but don't take our word for it, take Bob Vila's and give Shine a try.
What does a Shine holiday light package look like?
Custom-designed holiday lighting: Shine's lighting experts will come to your home to review your goals, and then design a holiday wonderland custom-made for your home. This free, no obligation consultation is the first step.
Expert installation: Shine will schedule an installation day that works for you. Our teams will be on time to make sure your home looks its best for the holidays. A typical new installation takes about 3-4 hours.
Maintenance-free: If there are any issues with your lights – not turning on, blown down from wind or storms, breakage – Shine will repair them for free. We also use commercial timers to ensure your lights automatically turn on and off at precisely the right time each day throughout the holidays.
Timely removal: As they say, all good things must come to an end. At the conclusion of the holiday season, the Shine team will return to your home in January to remove all the lights and greenery and store them for you until next year.
Dry, year-round storage: Shine stores your lights for you in a dry, professionally managed location ensuring your holiday lights package will be ready to go next year.