Franchise Opportunities for Women are Growing – Is it Your Time to Shine?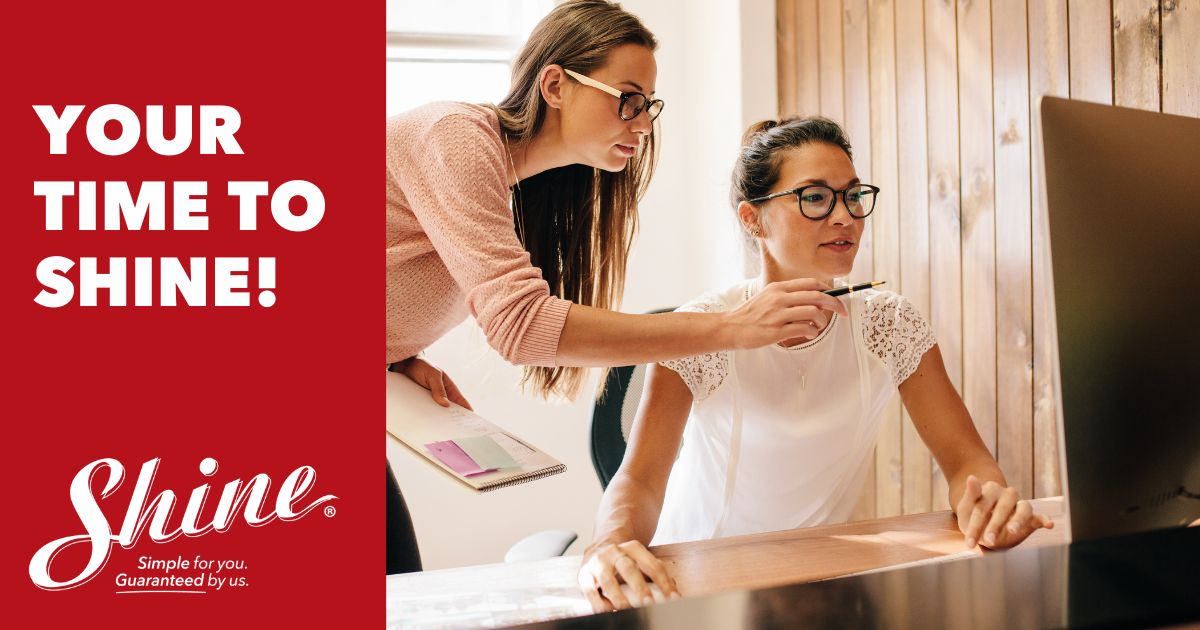 Franchise opportunities are growing and have become a popular means of business ownership for women. Women own or co-own about 265,000 franchises, or approximately 35 percent of all U.S. franchise outlets, up from 24 percent a decade ago. From 2017 to 2019, the percentage of franchised businesses opened by women was even higher at 41 percent.
A franchise model is an attractive option for women entrepreneurs as it provides career flexibility, business support, and structure. You can be your own boss with the guidance of a community and the confidence of a proven and trusted brand.
Women have traditionally gravitated toward franchise businesses in the health wellness, education, recruitment, and customer service industries. However, women are finding new business opportunities in the booming home services industry. Housecall Pro reported that 58% of home cleaning and 20% of plumbing businesses were women-owned. With the home services industry projected to grow at least 30% in the next five years, it is an opportune time for women to take advantage of a business opportunity like Shine.
Shine is a leading home services brand that provides window cleaning, power washing, gutter cleaning, landscape lighting, and holiday lighting services to residential and commercial customers. Cami Wilson opened a Shine location in Austin, Texas, in 2017. She had been a stay-at-home mom for twenty-one years to five boys. As her boys were getting older, she sought an opportunity to work outside the home, which would also fit her family. She started Shine so they could work together as a family to achieve their goals. Cami says, "I've always been fully supported by Shine. They are there for you, as your safety net. You have a whole group of people doing what you're doing, and you never feel alone. I love the family idea and being a part of Shine."
Let's review why opening a Shine is a solid investment for women entrepreneurs.
Women Supporting Women
According to Forbes, women hold most of the purchasing power in their household and drive up to 80% of all consumer purchasing decisions. With women making the decisions when caring for their home and property, whom better to work with than another woman?
Women appreciate supporting and working with women-owned businesses and have greater trust that they receive a fair price and a quality service. Research has shown that firms with more women in senior positions are more profitable, more socially responsible, and provide safer, higher-quality customer experiences — among many other benefits. With women deciding who services their home and property, a woman-owned Shine location has an advantage.
Flexibility
Shine's business model is refreshingly simple. There is no big storefront to manage, expensive machines to operate or the need for a large staff. As the business owner, you manage the operations and let your two-person crew do the washing. The web-based customer management and scheduling systems allow you to run your business from a coffee shop, at the beach, or in your office – you can even book appointments from your phone.
Most Shine locations operate during regular business hours on weekdays, so no nights, weekends, or holidays. Owning a Shine franchise means running a successful business and being present for yourself, your family, and your friends. Shine franchise opportunities for ownership gives you the space you need to build the lifestyle you want and achieve your independence in the thriving home services industry.
Low start-up and Scalable Business
Franchsing.com considered the many reasons why franchising was a draw for women. One is that female business owners also tend to be more financially conservative and willing to start small on their way to growing big. This is the kind of business approach and philosophy that is perfect for opening, operating and developing a franchise. Especially a franchise like Shine, with a low entry investment, and that is simple to get off the ground and scalable.
Shine makes it easy to get a franchise up and running in as little as 90-days. All equipment is provided; the only employee requirements are a two-person crew to start. You can expand your business at your own pace.
Caring & Supportive Culture
At Shine, our "culture" is a caring, supporting family that places a higher value on others than on ourselves. Every day you get to see the impact you make on the people working for you and the smiles you put on your customer's faces after each job. The culture of Shine and our core values reflect a desire to connect business goals with family and life goals.
Rachel Locke, the owner of Shine of Omaha, says, "What works most for us, in regard to Shine, is family values… your personal family, your family of customers, and your Shine family."
According to a 2018 SCORE report, women are slightly more likely to start a business than men. If you're a woman entrepreneur and ready to start something of your own, Shine makes it easy to own businesses and maintain a flexible lifestyle. Join the thousands of women that are starting a franchise in the home services industry. Download your franchise kit and get in touch with one of our experienced franchise team members today!
More Blog Posts
from Shine