Word of Mouth: The Art of Creating a Referral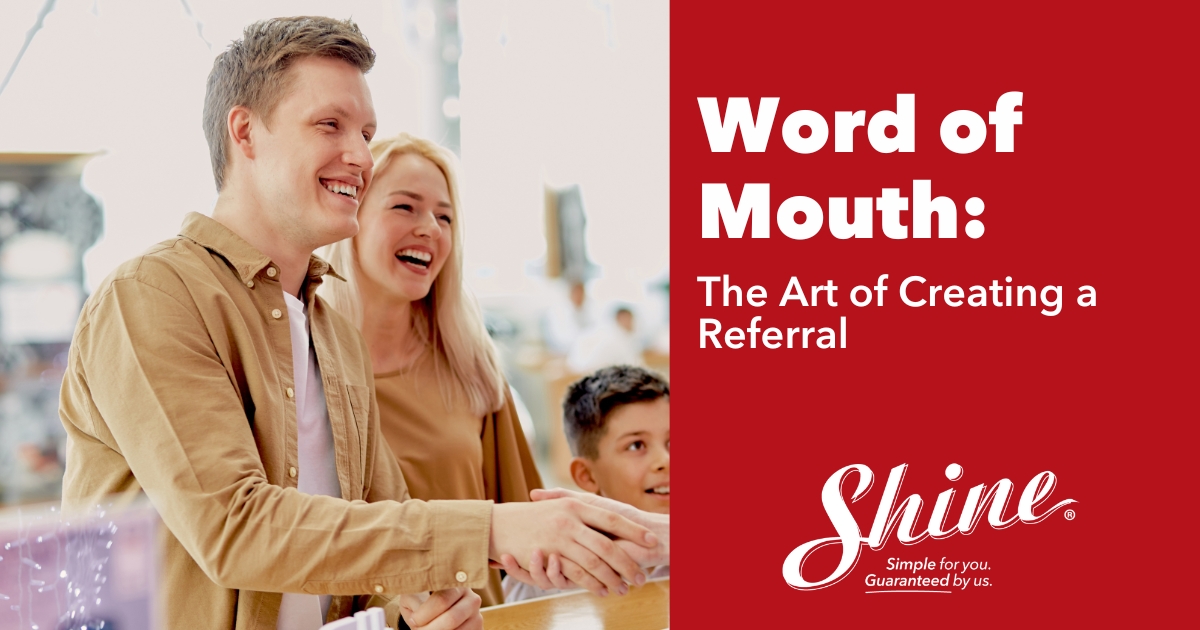 While online reviews and social media shares are important, there's something unique about a genuine recommendation from a satisfied customer. Word of mouth has the ability to reach new customers, build trust, and establish a positive reputation for your business within your community.
Below we highlight simple ways to create referrals and ideas to build a positive reputation through the power of word of mouth.
1. Exceed Expectations
The foundation to generating successful word of mouth starts with the business having consistent customer service, customers having memorable experiences, and your business going above and beyond for the customer. When customers feel valued, they are more likely to recommend your business to others.
2. Incentivize Referrals
Boost word of mouth promotion even further by incentivizing referrals. By implementing a referral program, offering discounts, or exclusive offers, you can create extra motivation for customers to spread the word about your business.
3. Engage in Community Events
Another simple way to generate positive word of mouth is by being an active member in the community by attending events, sporting games, and charities. Not only are you showing your commitment to the community, but you are aligning your business with it as well. People are able to learn more about your business and your involvement will speak for your dedication.
4. Leverage Online Reviews and Testimonials
A final way to generate positive word of mouth is by highlighting online reviews and testimonials on your website and social channels. By encouraging satisfied customers to share their experiences, potential customers are able to make purchasing decisions that may be influenced by positive reviews they find.
Semrush on the Power of Word-of-Mouth Marketing Statistics
Semrush compiled some amazing statistics in their word of mouth blog that shows just how important it is to have positive and vocal customers.
On average, word-of-mouth drives $6 trillion in annual global spending and is responsible for 13% of all sales.
Word-of-mouth is even more effective than paid ads, resulting in five times more sales.
90% of people are much more likely to trust a recommended brand (even from strangers).
Simple Business Promotion With Shine Franchise
By embracing the power of word of mouth, you can turn your satisfied customers into effective brand ambassadors. Be a fundamental part of your community by starting your very own Shine window cleaning franchise. Shine's simple and scalable business model will get you up and running in as little as eight weeks with a year-round revenue stream. You can get started with just one van and two employees.
At Shine, our franchises serve the community by providing window cleaning, pressure washing, gutter cleaning, holiday lighting & design as well as outdoor & landscape lighting services. By providing regular maintenance to homes and businesses, we can help prevent damage and keep the property's exterior in excellent condition.
Ready to take the first step towards a Shine franchise ownership in your community? Contact a Shine Franchise Development team member today!
More Blog Posts
from Shine