Labor Shortage is No Problem for a Shine Franchise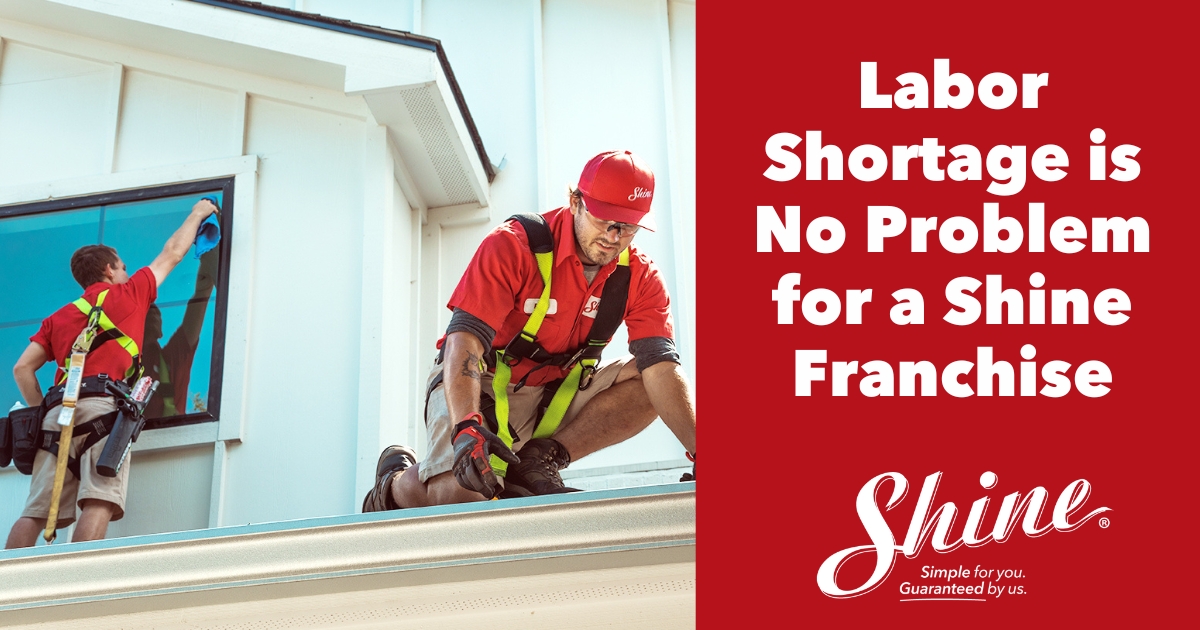 The labor shortage crisis has been a pressing issue for businesses across various industries, with many struggling to find and retain qualified workers. In such a challenging environment, Shine Franchise has just what it takes to run a successful business. With its innovative approach and supportive framework, Shine makes it remarkably easy for new franchisees to navigate the labor shortage and get their business up and running smoothly. 
In this blog, we will explore the ways in which Shine tackles this issue, helping franchisees overcome obstacles and thrive in their entrepreneurial journey.
Shine Makes It Easy For A New Franchisee To Get Started
Even with a labor shortage, Shine makes it painless for new franchisees to get their business up and running. Shine's simple and scalable business model will get you up and running in as little as eight weeks with a year-round revenue stream. You can get started with just one van and two employees
With no large storefronts and expensive machines to manage, it is as simple as hiring two crew members and expanding from there. We provide the equipment and van and as the owner, you manage the business and let your crew do the washing.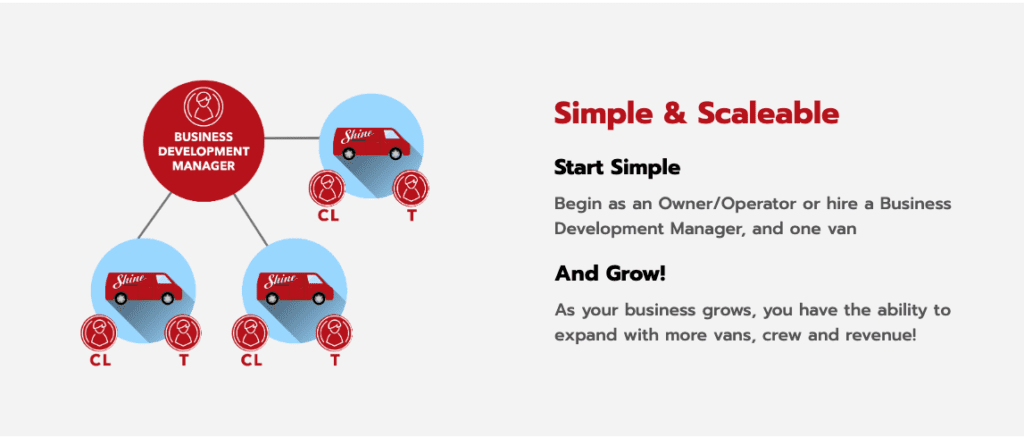 At Shine, our franchises serve the community by providing window cleaning, pressure washing, gutter cleaning, holiday lighting & design as well as outdoor & landscape lighting services. By providing regular maintenance to homes and businesses, we can help prevent damage and keep the property's exterior in excellent condition.
Year-Round Employee Utilization & Revenue Streams
Rest assured, seasonal layoffs and "slow seasons" will no longer be a concern for you. Our exceptional holiday lighting service not only ensures the continuous employment of your teams throughout the year but also guarantees a consistent cash flow, even during the winter months.
With Shine's year-round home services, you are sure to keep employees engaged and eliminate shifts in seasonal workloads. With a broad service offering, Shine employees maintain a consistent workload throughout the year, improving job security and reducing the stress of finding new work during slow seasons. This, in turn, helps franchise owners retain a talented and experienced workforce, reducing the time and effort required to recruit and train new employees. 
Additionally, home and business owners typically return at least annually for Shine's services, providing a steady stream of repeat business. This constant demand ensures that employees have consistent work and income – even in a labor shortage.
Start Your Own Business and Make Your Community
Shine
!
Ready to take the first step towards a Shine franchise ownership in your community? Shine is expanding into new locations across the United States. To learn more about owning a Shine location, download our franchise guide and connect with a franchise team member.
More Blog Posts
from Shine