Shine Provides Technology Solutions for Franchisees to Manage & Grow Their Business Faster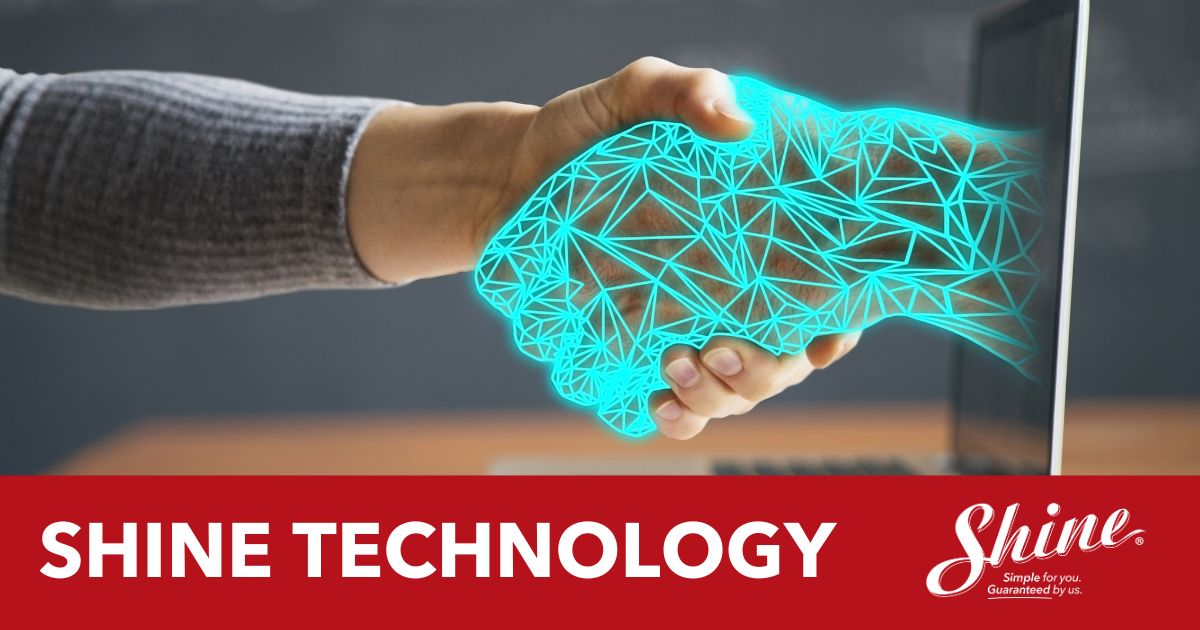 No matter the size of your business, technology applications help you optimize operations, marketing, and customer service. Shine Window Care believes our franchise owners should have access to technology solutions that helps manage and grow their businesses more effectively. Shine provides window cleaning, gutter cleaning, power washing, and holiday lighting services for residential and commercial customers through independently owned franchise locations across the United States.
Every Shine franchise owner is provided with business software that streamlines management, recruiting, marketing enablement, and training and support. Shine's technology suite is carefully selected to ensure it aids our franchise owners and never becomes a burden. Here is an overview of the technology resources provided to Shine franchise owners.
Operations & Customer Management
Shine's goal is to offer owners a straightforward business plan that gives them flexibility and work/life balance. We utilize customer management software (CRM) to schedule appointments and track client information, including past services, client details, service notes, follow-up calls, and future services.
The CRM includes a mobile application allowing you to book client appointments from your phone. It also gives you the power to run your business from your office, a coffee shop, or the beach!
Recruiting Platform
In addition to efficient operations management, your employees are critical to your success. We make it easy for you to hire the right team members with a streamlined recruiting platform. Create a job post, deploy it to several job boards, quickly review applicants, and invite qualified candidates to an interview from the same software application. When you're ready to hire, everything you need for onboarding is right inside the platform.
Marketing Enablement
Staying in front of potential and existing customers is crucial. We provide a comprehensive digital marketing platform that helps you track your website performance and inbound leads. You can follow up with customers quickly and effectively with organized lead management.
Testimonials and reviews are one of the most powerful marketing tools you can use. They help you build trust and credibility. Shine makes it easy for you to collect online customer reviews that can be posted externally across the web. You can also send customer surveys to gauge your service and customer support. This feedback helps determine strengths to highlight and where your team may need additional training.
Training & Support
The Shine team is always available to help our owners, but we also make it easy for you to access the resources you need on-demand. We've centralized our training resources, manuals, and business documents into a single, easily accessible database.
Shine provides an extensive library of training videos and quizzes for new hire training and refreshing your team. You can also download any business documents when you need them. Best of all, you can be sure the information is current and accurate.
In addition to these current tools, Shine continuously reviews new technology resources that could benefit Shine franchise owners. Shine offers a straightforward, comprehensive business opportunity with the necessary technology tools to succeed.
Learn more about starting your Shine Window Care franchise by downloading our franchise kit today!
More Blog Posts
from Shine