Four Elements to Build a Successful Home Services Business Franchise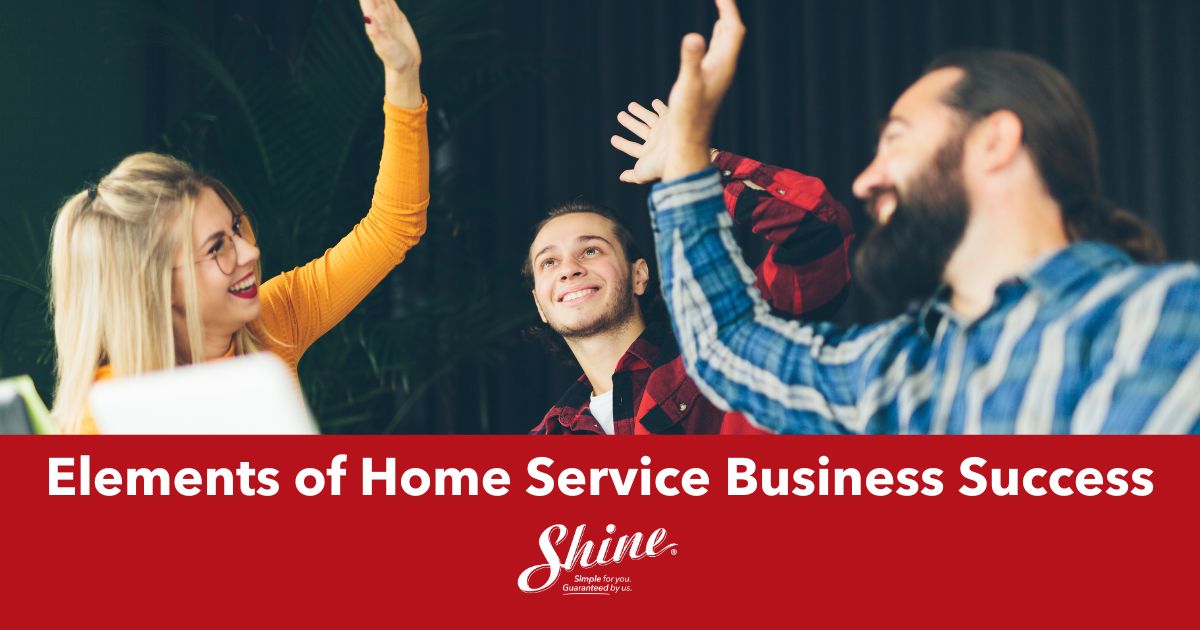 Home services are in high demand. According to information from Verified Market Research, the home services industry is predicted to reach a total value of $2,247.84 billion by 2028 – growing almost 30% in five years.
It's the right time to start a home services business and partnering with a franchise gives you a platform for success. Franchises take the guesswork out of new business ownership, and you can lean on your franchise partner's industry experience and proven business plan.
But not all home service franchises are created equal. When selecting your home services business franchise partner, you should look for these four elements.
Is the business scalable?
When starting a business, you need to assess your growth opportunity, especially looking at what ongoing capital investments you need to make in the business for it to grow quickly and easily. Will you need to purchase additional, expensive equipment? How many more employees would you need to hire? Will a significant investment be required to expand your product offerings or production capabilities? The more of your revenue needed to grow your business, the less take home you'll have for yourself and your employees.
Shine Window Cleaning's simple business model makes it easy to scale. We provide the equipment and van – all you need to start is to hire two crew members and expand from there. Shine franchise owners also benefit from offering complementary services that are easy to scale, such as holiday lighting installation.
Does the business generate repeat customers?
Many home services are one-and-done. For example, home and building owners aren't likely to repaint their walls, install new front doors, add insulation, build a new backyard fence, or install gutters yearly.
Shine Window Cleaning provides services, including window cleaning, power washing, and holiday lighting, that homeowners and building managers do annually. You will grow your business knowing you can count on repeat and multi-service customers instead of constantly needing to seek new ones.
Is there a year-round service offering?
Many home service businesses, such as pest control, landscaping, and pool services, boom in the spring and summer months. But when your business depends on the seasons, and the weather cools off, so can your revenue.
With a Shine Window Cleaning franchise, you won't have to worry about seasonal layoffs or "slow seasons." Thanks to our holiday lighting business, you can keep your teams employed during all seasons and ensure a steady cash flow – even during the winter.
Does the franchise partner have a proven business plan?
A franchise opportunity can make stepping into business ownership or expanding your current portfolio easier. The main benefit of starting a franchise is the knowledge and experience of your franchise partner. But because your success depends on their business plan, you want to ensure they provide you with everything you need from start-up to ongoing business operations.
Shine's team supports its owners every step, providing marketing, digital resources, ongoing education, and motivation to successfully launch your franchise and keep operations running smoothly.
Shine Window Cleaning is recognized as a top franchise opportunity, ranking annually in the Entrepreneur Franchise 500 and winning Franchise Business Reviews Top Franchise Award for a reason. With low overhead and initial investment, year-round revenue opportunities, scalability, and repeat business, a Shine franchise is a proven choice for your new business in the growing home services industry.
Most franchise owners are up and running in six weeks. You can quickly build a business designed to help you enjoy a flexible lifestyle, grow personally, and positively impact your community every year.
When you're a Shine owner, you become a member of the Shine family. Download your Shine Franchise Kit and speak with one of our franchise team members today!
More Blog Posts
from Shine