What Makes Shine an Iconic Home Services Franchise Brand?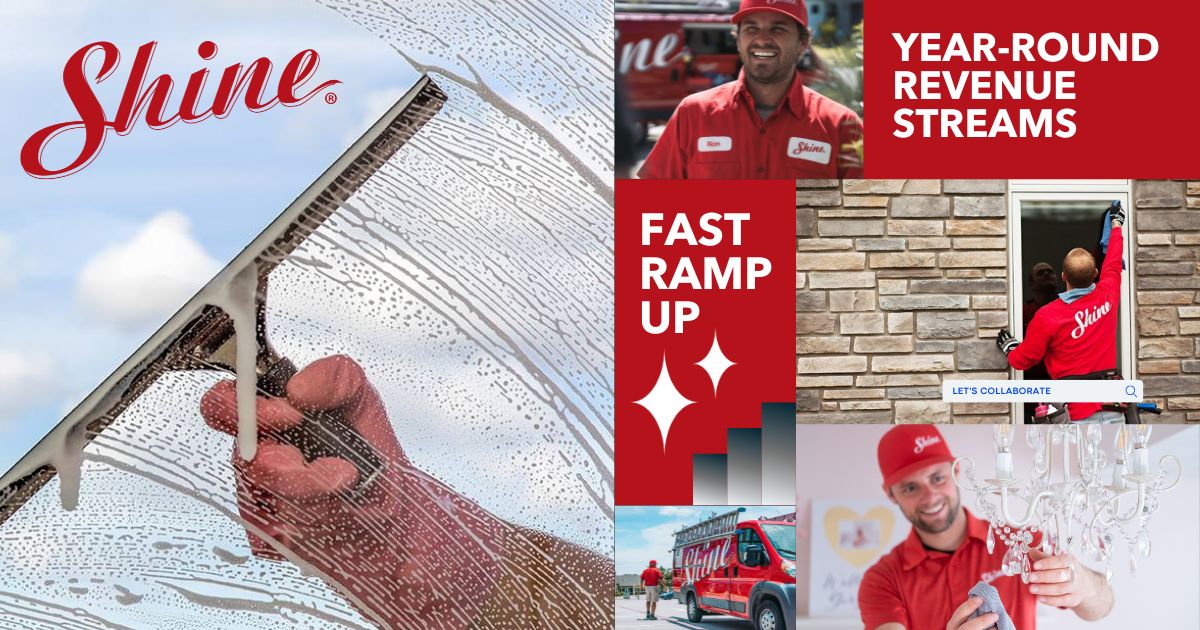 Creating an iconic home services brand requires compelling storytelling and the ability to connect with customers at a deeper level than others. Customer loyalty to iconic brands looks like an unbreakable union or in other words, creates a customer for life.
Shine operates in the home services industry. However, the ideals of an iconic brand function across all industries; you must create value for your customer and continue to provide that value with no end in sight. 
For example, when customers work with Shine, they know they are getting top-of-the-line quality, service, and experience making them want to book the same team every time. 
Four Principles That Create an Iconic Brand
According to experts at Forbes, there are 4 principles that deem a brand iconic. When these principles are met, it gives a brand the best chance to attract devoted customers.
1. Recognizability
The uniqueness of your brand sets it apart from the competition. 
This is as simple as proper branding on company vehicles or employee uniforms. When you see a bright red van with stowed ladders, you know it's Shine. 
On top of that, when someone sees a bright red Shine van outside a home or business, they'll know how much that business cares about keeping their property clean and professional. With consistent management, this makes a business more profitable—keeping your franchise profitable as well.
2. Memorability
Use storytelling and appealing visuals to create an experience users won't forget easily. 
Shine owners come from all walks of life. However, they have the same mission to serve their communities and ignite growth in their businesses and team members. 
Often, the most memorable Shine stories stem from the everyday difference our owners make in the neighborhoods they operate in.
3. Consistency
Establish defining qualities and maintain them. 
People crave consistency, because it offers them a stable foundation. That's why you should avoid actions that conflict with your brand's identity 
Every Shine franchise goes above and beyond to deliver unmatched home services. Therefore, when a customer books with Shine, they know exactly the type of service they're going to get—every time.
4. Authenticity
Keep it genuine. 
Tell your customers about the characteristics that set your brand apart and share the key driving forces behind your brand. Knowing the ins-and-outs of your business' operations helps customers feel connected to and loyal to it. 
What makes Shine different from other home service franchises is the freedom to express your faith. It's a company-wide mission to be a light in the communities we serve.
What Makes a Brand Iconic?
No matter how great you believe a brand is, there's always this question; why should consumers care about your brand, rather than the one after it? According to Soon Yu and Dave Birss' book Iconic Advantage, this four-rung pyramid illustrates what's different, and a brand's unique signatures.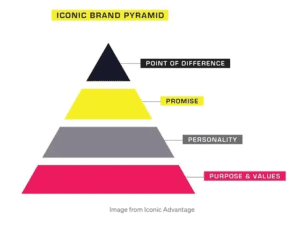 This pyramid clearly shows the foundation on which an iconic brand is built. A company has to have its purpose and values, personality, and promise locked in before it can even highlight its key point of difference. 
If you start with the key point of differentiation, your foundation remains weak. Then, competitors are in a position to outshine and take your business. 
Shine's key point of difference derives from our values; we're a faith-based franchise that offers the highest quality service in the home services industry. 
The pillars of our success? Purpose, values, personality, and promise. 
Start Your Home Services Franchise Brand Today
With over 50+ franchisees (and counting!), we're a growing home services brand that provides holiday and landscape lighting, window cleaning, power washing, and more.
But you don't need a whole cavalry to get started; start your own company with just one van and two staff members to join Shine's expanding team! With a year-round revenue stream, Shine's straightforward and scalable business plan can get you up and running in as little as 7 weeks.
Get started today and connect with one of our franchise experts about how you can start your own Shine business!
More Blog Posts
from Shine