My Franchise Ownership Experience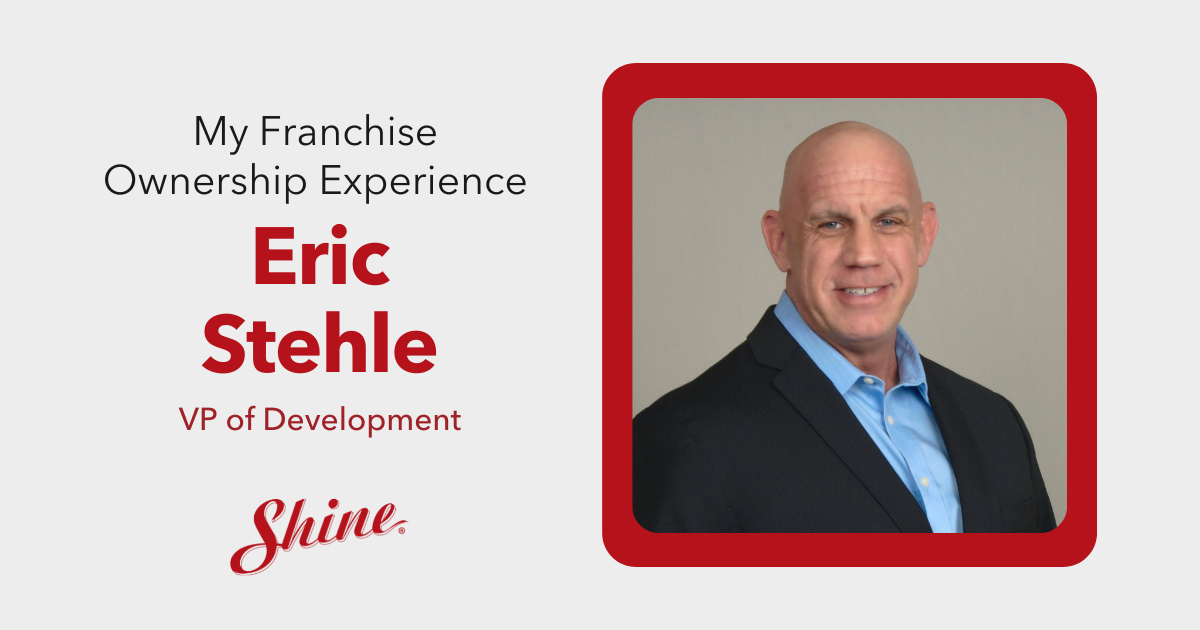 Written by: Eric Stehle, VP of Development
Starting a business is hard. I should know, I've done it 6 times. 
At age 22, I decided to start my first business from scratch. I was young, arrogant, and had no fear and it turned out to be an eye opener. I was successful, but the required work, time and education was exhausting and overwhelming.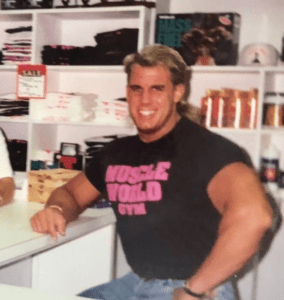 After working 7 days a week, late nights and early morning for years I figured there must be an easier way.  A few years into my business ownership I discovered "franchising". I found a franchise I was interested in and began the process. It was a game changer!  I was amazed at what they offered and how much work has already been done by the franchise. 
They had a great training department

An onboarding coach

A complete operations team

Knowledgeable marketing department

Vendors with highly discounted pricing 

A designated business advisor to oversee my success
I quickly realized starting a business via franchise ownership was 
the way to go moving forward. I kept my current business but decided to open this new franchise, too. It went over well and I was blown away at the small amount of time I had to work to make it successful.  I loved it so much I opened 2 more locations with them.
After this experience, I sold my original business that I started on my own and continued my journey as a franchisee.  I found another franchise opportunity I was interested in and boom, within months it was up and running too!  I thought to myself, I'm on to something here. I turned 30 and realized that franchising was going to be my livelihood from this point on. I just kept replicating my franchise ownership experience and opened a few more brands.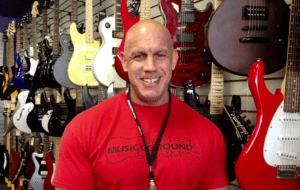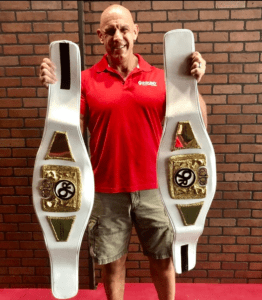 At this point I had 1 start-up business that had controlled my life and sold it. Now, I owned 5 different franchise brands and some of them multi-unit operations. I was living life on my terms and making a healthy living. The best part, I was building an asset to sell for a profit later using other people's money. At the age of 54, it was time to "cash in" and move on. Soon after I took my experience and now I'm helping others discover their dreams with Shine Window Care & Holiday Lighting franchising. 
I would not change my life in any way. I owe everything I have today to franchising. If you are considering starting a business, I implore you to look into franchising. My favorite catch phrase in the franchising world is; with a franchise, you're in business for yourself, not by yourself. If you are tired of working for someone else and making them profitable, it's time for you to contact a good franchise coach to find out what's best for you or find a franchise yourself that looks interesting and see what they offer. 
I promise you that it's always hard to start a business but with the right franchise, you will be on a path to success at a much faster rate and with a team that will help you along the way.  Remember, with a franchise if you are not successful, the franchisor is not successful. They have a financial necessity to help you to succeed. You owe it to yourself to discover how your life can change too. Don't say to yourself a few years from now, "I should've done it". 
Best of luck! 
Eric Stehle
VP of Franchise Development 
Shine Window Care & Holiday Lighting 
(863) 701-6658 
https://www.linkedin.com/in/ericstehle/
More Blog Posts
from Shine